EVENTS
AG maintenue - Dîner reporté.
AG au local de l'Association
11 Résidence Les Moufias à Boisripeaux dès 17H30
Dîner reporté à une date ultérieure
A MILLION AUNTIES vENDREDI 30 AVRIL 2021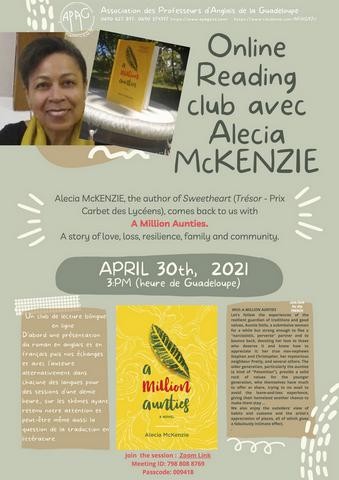 Avec A Million Aunties
Suivons l'expérience de la gardienne résiliente des traditions et des valeurs, Auntie Dellia, une femme soumise un temps mais qui trouve la force de s'éloigner d' un partenaire "pervers narcissique" et de rebondir pour consacrer son amour à qui le mérite et sait le recevoir : ses vrais non-neveux Stephen, Christopher, sa mystérieuse voisine Pretty et d'autres encore. L'ancienne génération, en particulier les tantes, en quelque sorte les « potomitan » offre un solide socle de valeurs à la jeune génération qui a elle-même beaucoup à offrir ou à partager, tout en essayant sans succès d'éviter l' experience des départs et des pertes, donnant à leur pays une derrière chance de les faire rester ...On apprécie aussi le regard de l'étranger sur des h abitudes et des coutumes, ou l' appréciation de l'artiste des différents lieux, produisant un effet fabuleusement intime.
Themes likely to be tackled
ARTS . since most of the characters are artists or sensitive to ARTS
Woman and man relationships
or simply Human relationships
Expatriation or migration
Love versus Violence
Language and cultural identities
Fate : being a pawn or taking control
Holiday English Course du 15 au 29 juillet 2020

nOS professeurs anglophones vous ont apporté le programme au pays cette année !!!
Programme d'apprentissage en anglais pour la saison de juillet 2020
Les voyages sont suspendus pour cette extraordinaire année 2020 mais l' APAG propose pour ces vacances une nouvelle expérience d'entraînement:
35 heures d'apprentissage de 10 jours sur une période de 14 jours, du 15 au 29 juillet.
Les étudiants suivront des sessions de 3 heures, de 9h à 12h du lundi au vendredi au Centre APAG, 11 résidence les Moufias- Boisripeaux, Abymes ou en extérieur et en sortie
(la journée).
Découvrez vite LE PROGRAMME
vOLCANO ERUPTION
saint vINCENT AND THE GRENADINES
black history month: Paying tRIBUTE TO toni mORRISON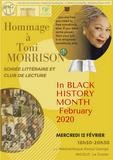 FEBRUARY is Black History Month in the United States where it is also known as African-American History Month.
It began as a way of remembering important people and events in the history of the African diaspora.
It has official recognition from governments in the United States and Canada, but in Ireland, the Netherlands and the united Kingdom and more recently in the Caribbean it is observed unofficially in October.
Toni MORRISON

who passed away last August was born in February and we have chosen to pay tribute to the giant she was during this special month in her country.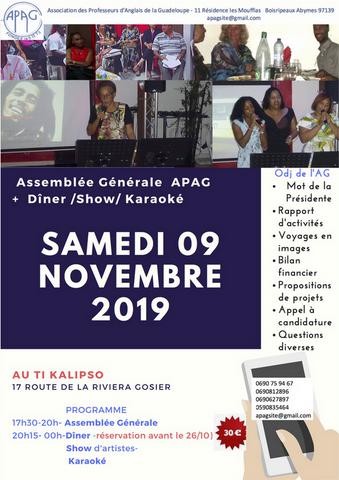 Il s'agissait de faire le point sur les activités réalisées au cours de la saison passée et motiver les troupes pour l'aboutissement des projets en cours, également de recueillir les nouvelles propositions pour la saison à venir.
L'Association qui a rejoint le réseau des acteurs de coopération caraïbe

Karib Horizon

à sa création en octobre 2018 veut plus que jamais renforcer ses activités d'échange avec les voisins de la Caraïbe tout en maintenant son ouverture sur le reste du monde anglophone....
Parmi les projets proposés pour la saison lancée 2019-2020, l'accueil des collègues de français qui souhaitent trouver comment mieux motiver leurs élèves et leur donner davantage d'occasions de pratiquer la langue et de ressentir le besoin ou la nécessité de l'apprendre.
L'organisation de manifestations au mois de février pour le Black History Month en Guadeloupe à l'intention des élèves et des professeurs ainsi que du grand public est également au programme à l'instar des autres pays de la Caraibe qui l'observe depuis quelques années après que les Etats Unis l'aient initié en 1976 pour célébrer l'histoire et les accomplissements des citoyens de descendance africaine.
Autre manifestation annoncée La fête et faîtes de l'anglais qui devrait réunir les différents acteurs de l'apprentissage de l'anglais en Guadeloupe pour des stands, ateliers et conférences
Nouvelles éditions pour le voyage à Londres au mois de Pâques ( reportée à 2021) et la Barbade à la période Juillet-Août pour vivre l'expérience du CROP OVER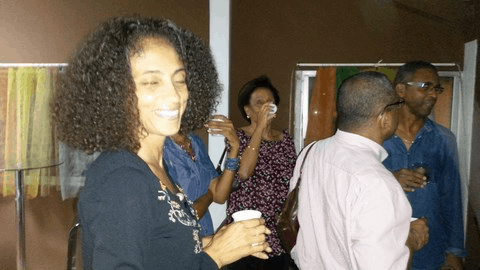 REGISTER
guadeloupe antigua -barbuda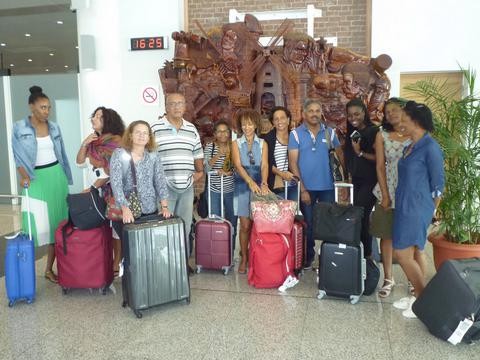 The President Of AFTA (" Woman In Black"), Association Of French Teachers In Antigua Barbuda, Welcoming The APAG Visitors At V.C Bird International Airport
This Programme From February 26th To March 2019 Was A Real Success As The Guadeloupean Teachers Appreciated Both The Tourist And Education Aspects And The Antiguan Teachers Could Allow Their Students To Interact With Foreigners And Share Their High Performances For Theiir Observance Of BLACK
Bain linguistique juillet Août : La BARBADE et son CROPOVER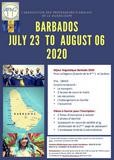 Une occasion de découvrir et de participer à plusieurs aspects de la culture de ce pays en consolidant ses compétences linguistiques.
Les inscriptions à ce séjour dès maintenant pour la bonne sélection de votre famille d'accueil.
Remplir la fiche d'inscription à retourner au plus tôt avec les renseignements dont vous disposez déjà:
Meeting with EF's regional representative

All of us have heard of EF but now we can get straight in touch with a local representative.
We met Thomas Ifergane Responsable Régional Antilles/ Guyane – EF Campus Internationaux de langues
EF Education First for an introduction to the different projects and tools EF offers to teachers of languages.


To contact Thomas :
Tour Lumina, 16e étage
97200 Fort de France
Tel: +596 596 30 45 72
Whatsapp : +596 696 41 28 27 Skype: thomas.ifergane.e
Follow EF on: Twitter - Facebook - YouTube
www.ef.com
Don't miss the registration to : EF CHALLENGE

.
L'EF Challenge est un concours international d'éloquence qui donne l'opportunité d'échanger avec des jeunes du monde entier sur des problématiques mondiales.
Enregistre ta vidéo en anglais en répondant à la question proposée "
What global issue are you most passionate about solving?
et tente de gagner ta place pour participer à l'EF Youth Leadership Forum cet été à New York. ...
READ MORE...