Good times...
CLUB DE LECTURE
"Oh GAD" by Joanne C. HILLHOUSE the novel Karine SALCEDE presented on Friday February 20th 2015 at la Mediathèque du Gosier.
Read more...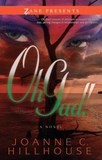 Happy Easter from the students and teachers in London from March 30th to April 09 th 2015
TO KNOW ABOUT THE ASSOCIATION...
A slide show to learn APAG from the early times...
Express your views in French,English, Creole... as you like